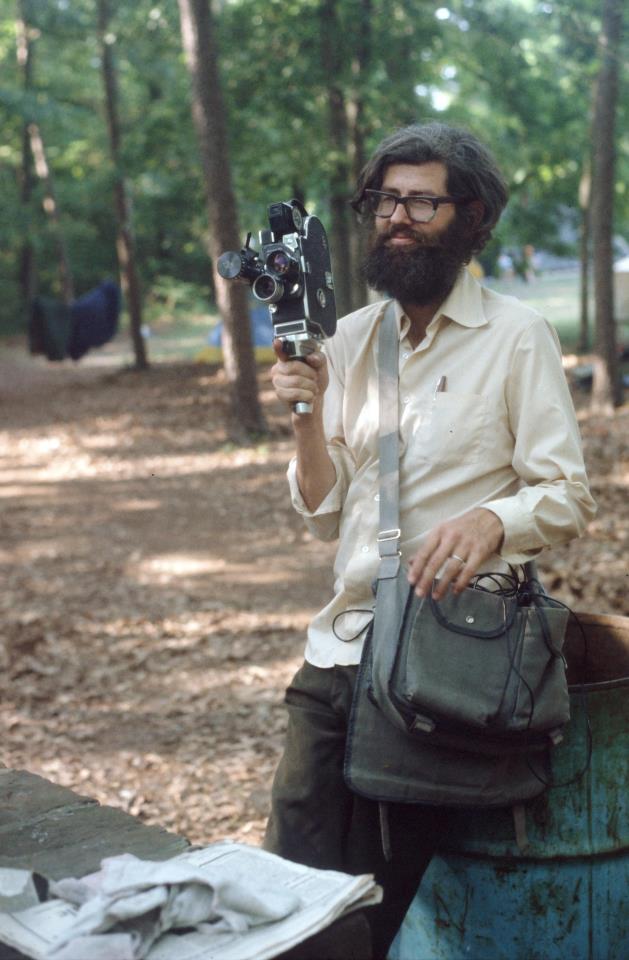 From Gomer Pyles' Facebook page, March 8, 2017:
One of my life teachers, John Olmsted, whose goal in life was to preserve the 39th parallel across California for the preservation of wildlife, hiking trails, and the environment. He created the first wilderness wheelchair accessible hiking trail near Nevada City California that was called the Independence Trail. He passed away six years ago today...His spirit remains strong...

From Gomer Pyles' Facebook page, March 8, 2013:
I first met John Olmsted at Golden Gate Park in San Francisco, Ca on the first day of Hike-A-Nation in April of 1980. One of John's main goals in life was to preserve the 39th parallel across California, and "undevelop" the landscape into its previous wild self. John began this quest on the Mendocino coastline, where he acquired a planned motel site in the 1960s that became Jug Handle State Natural Reserve. He went on to buy and transform the old Excelsior mining flume near Nevada City into the Independence Trail, a popular hiking path that is accessible to those in wheelchairs He later preserved parcels that became the 2,250-acre South Yuba River State Park and its historic centerpiece, the Bridgeport Covered Bridge.

John was passionate about us carrying a baby cross country on a backpack trip that would last over a year, and wanted to document it. So began a friendship that lasted 30 years. He could wear you out at times. As you walked along, on say the old Donner Pass Trail in the Sierras, he would stop every ten feet and explain the historical, biological, and spiritual events of that spot, with utter enthusiasm on each step.

He was a distant cousin of famed landscape architect Frederick Law Olmsted, and an admirer of Naturalist John Muir, who together in the late 1800's did Triangulation measurements across Nevada and California, along the 39th parallel, to help tally the length of the United States.

John died 2 years ago today. This is not a sad reflection, as John lived his life with pure passion and purpose. He was one of my life teachers…a true ally…

This a pic I took of him towards the end of the cross country hike, somewhere in Maryland or Delaware, May 1981, 13 months after the hike began, with his camera in hand.