Reese Lukei, Jr.
Virginia, West Virginia and Maryland Coordinator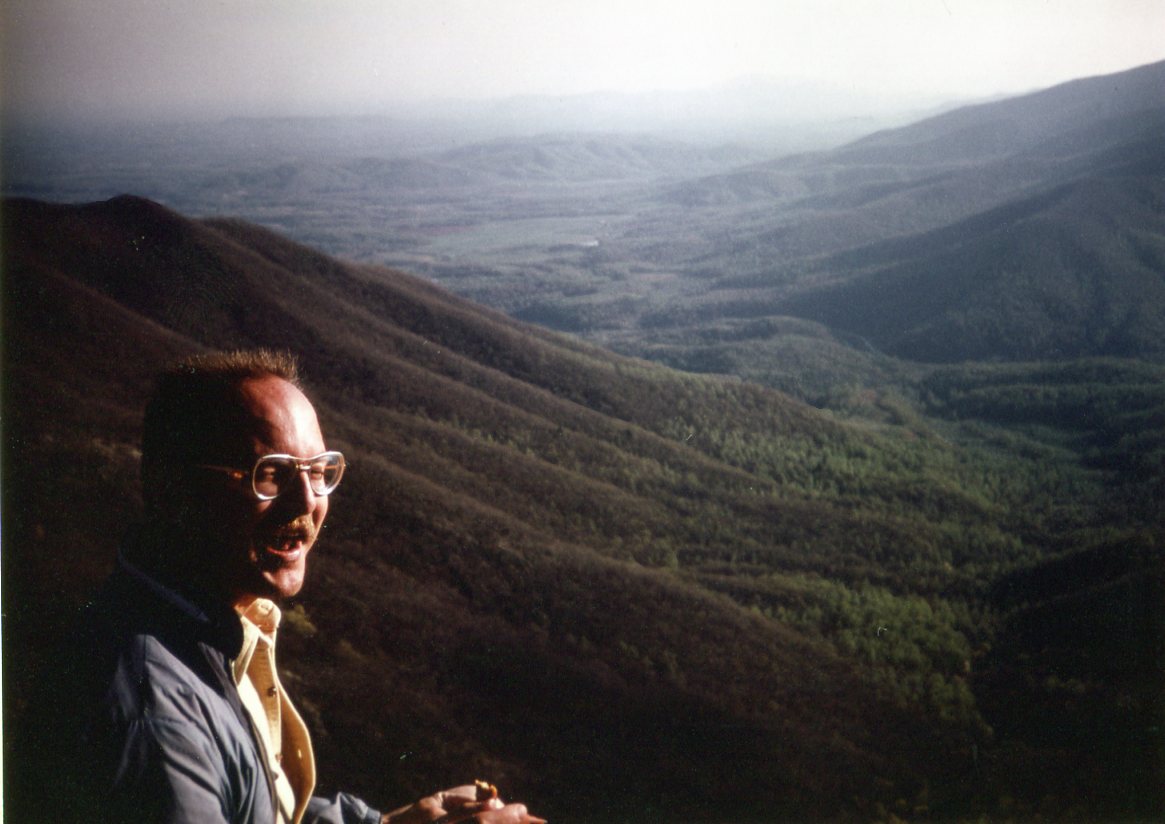 somewhere in Virginia
(photo by Bruce Ohlson)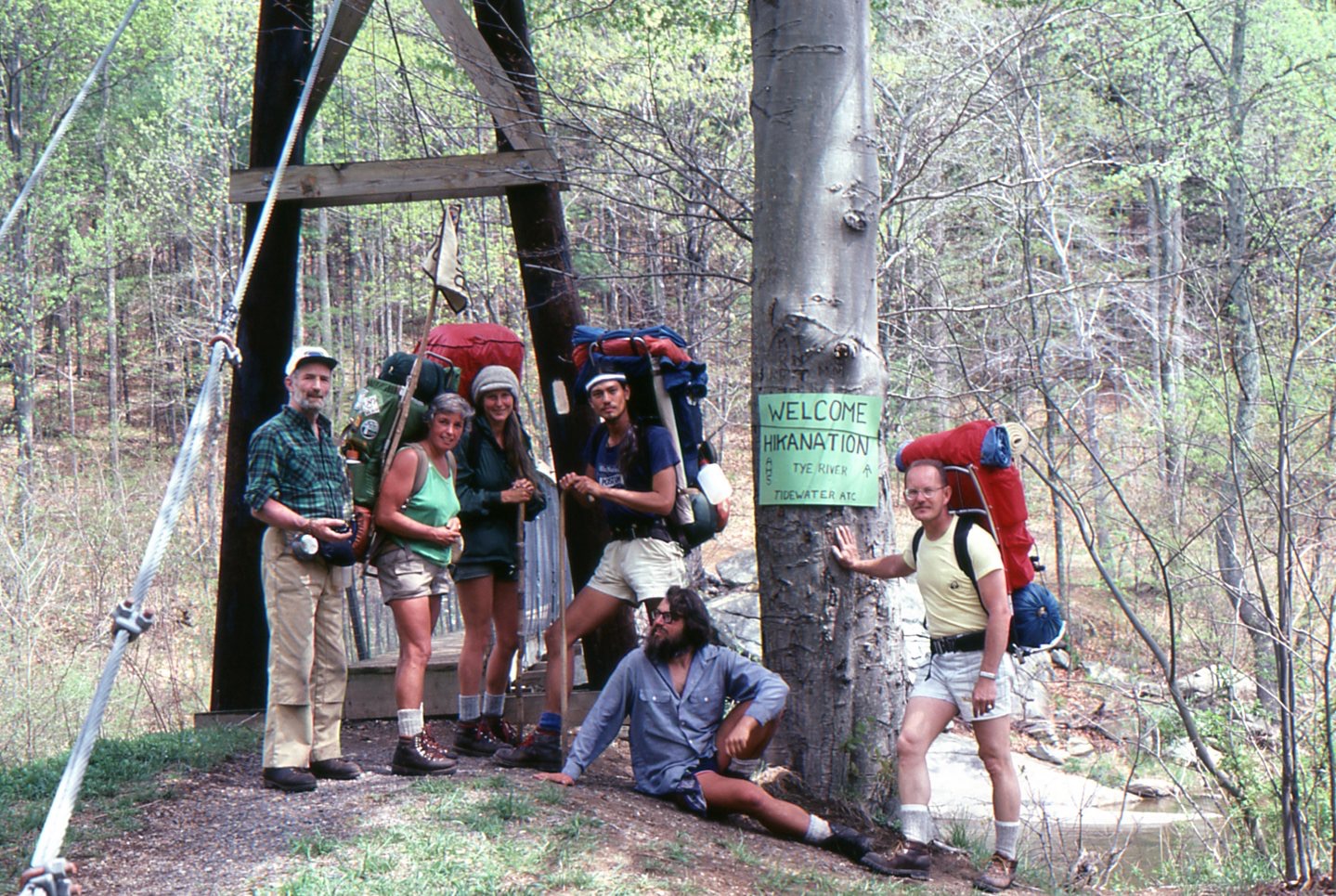 ??, "Butch", Mary, Rex, Bruce, Reese
Tye River along the Appalachian Trail
in Virginia
(photo by Reese Lukei, Jr.)
The Hikers

The Organizers

Reese, after HikaNation
HAPPY HOLIDAYS 2017
from Melinda and Reese Lukei

Merry Christmas and Happy New Year to our family and friends.
Wishing each of you a healthy 2018.

Reese continues to be active (but to a lesser extent) at Back Bay National Wildlife Refuge, and as a volunteer Research Associate for The Center for Conservation Biology. In May 2017 he attended the American Trails International and National Trails Conference in Dayton, OH where he was presented the prestigious Hulet Hornbeck Lifetime Service Award (also see article above). In August Reese received the Reese Lukei, Jr. Lifetime Service Award from the American Discovery Trail Society. In October seven local trails were named the "Reese F. Lukei, Jr. Raptor Trail" at Back Bay National Wildlife Refuge, First Landing State Park, False Cape State Park, Kiptopeke State Park, Lake Lawson/Lake Smith Natural Area, Pleasure House Point Natural Area, and the Virginia Aquarium Nature Trail.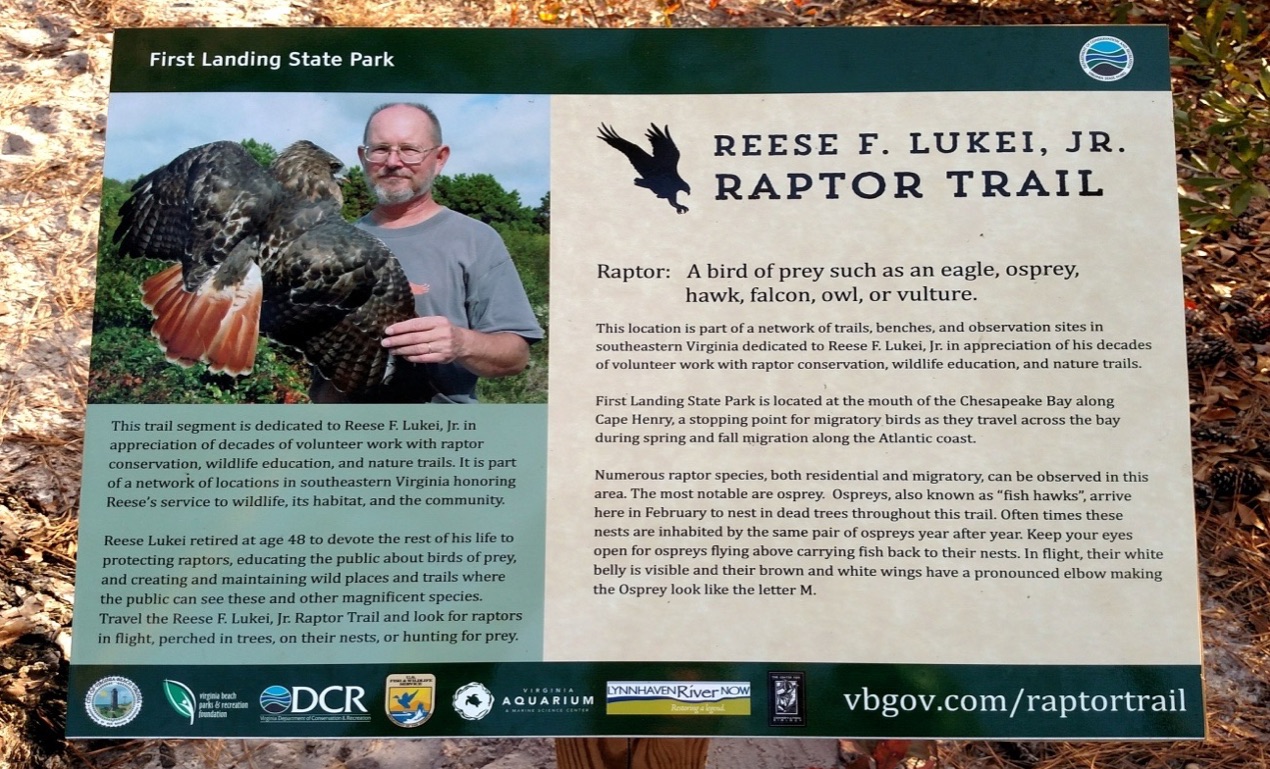 (click image for larger version)


We traveled to New York City in April 2017 to attend the Metropolitan Opera. Melinda continues to research the family histories of the early families (including hers) that settled in Knotts Island, NC and Princess Anne County, VA. She has now written 135 books on these families' genealogy, and is the co-author of the 1,400-page book "Knotts Island Scrapbook" about the history and families of Knotts Island. Both her mother and father were born on Knotts Island.