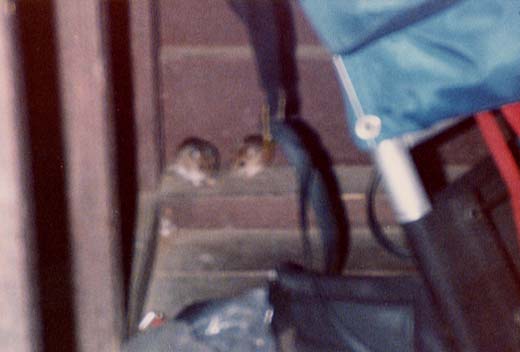 Year-round residents
of the lean-to's
April 20, 1981 -- Day 374

Mice were probably the biggest drawback to spending a night in one of the lean-to's; no matter how you hung your food up, they could find a way to jump onto it, or shimmy down a cord to it ( and I won't even mention them running over you through-out the night ).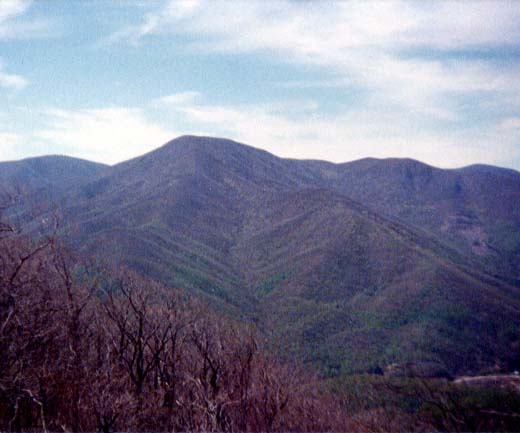 near Humpback Rocks Picnic Area
April 21, 1981 -- Day 375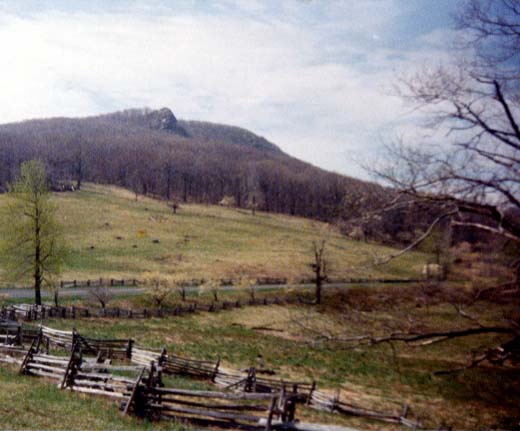 near Jarmans Gap
April 22, 1981 -- Day 376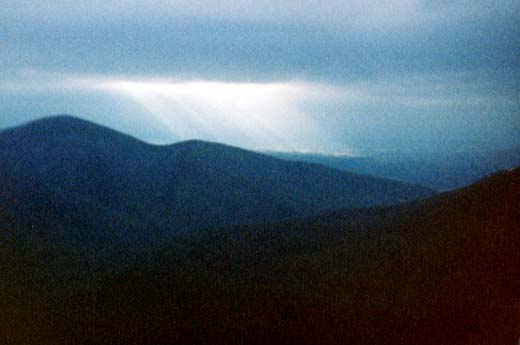 Cloud break
April 23, 1981 -- Day 377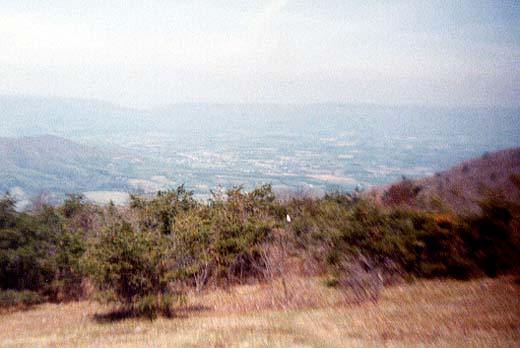 near Skyland Campground
April 26, 1981 -- Day 380

Somewhere along the Appalachian Trail, in the Shenendoah National Park.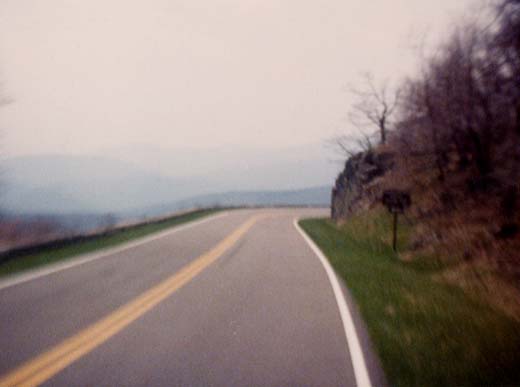 Road walking instead of on the trail
April 28, 1981 -- Day 382

Sometimes the scenery and views were much better road walking than if you traveled the Appalachian Trail through the Shenendoah National Park.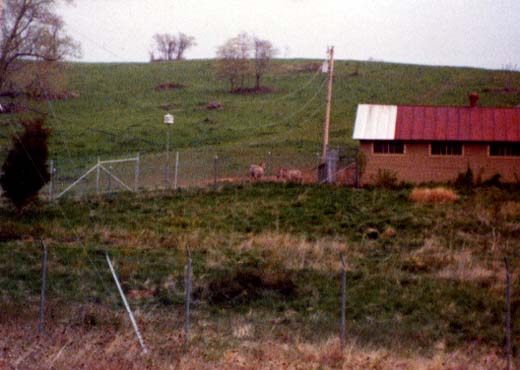 Tick City
April 29, 1981 -- Day 383

Due to the Linden Research Laboratory and the Breeding Center for the National Zoological Park (which "housed" various exotic animals), hiking on the trail adjacent to the area was hazardous to one's health due to the thousands of ticks in the area. Even in the heat of spring/summer, long-sleeved shirts and pants were strongly advised for this portion of the trail.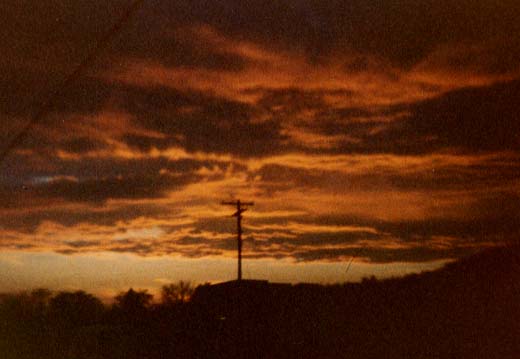 Sunset near Linden, Virginia
April 29, 1981 -- Day 383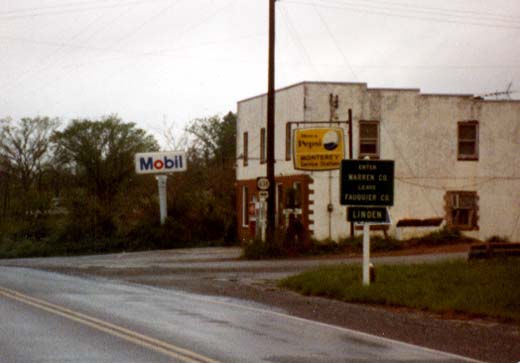 Linden, Virginia
May 1, 1981 -- Day 385

Several of us hiked ahead of the group to reach Linden, Virginia, so that we could be transported to Washington, DC, to participate in a 100k (60 mile) day-hike.

Information concerning the 100k Hike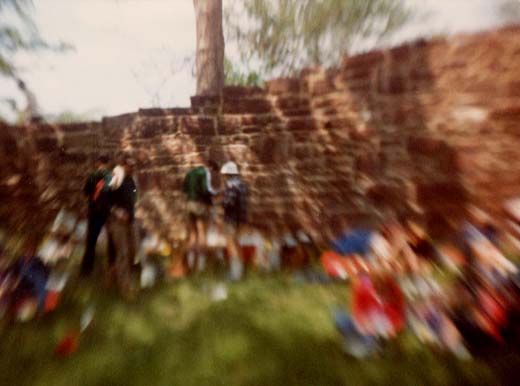 100k walk
May 2, 1981 -- Day 386

The walk started around 4am in the morning in Washington, DC, and traveled along the C&O Canel to Harpers Ferry, W.Va. The last 10 miles were grueling; and I think I finally arrived around 9pm---others finished much much earlier.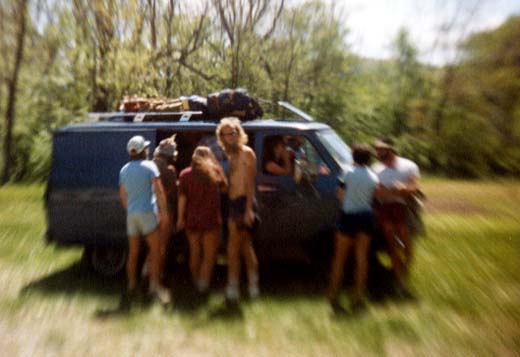 Returning to the Trail
May 3, 1981 -- Day 387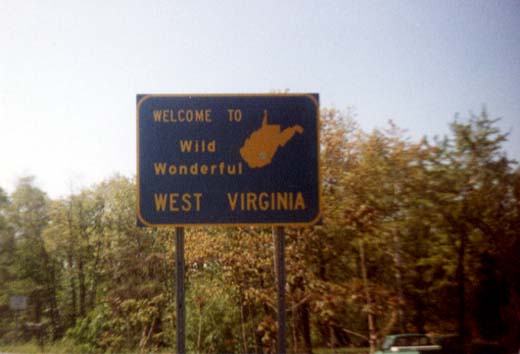 Virginia -- West Virginia border
May 7, 1981 -- Day 391



...on to West Virginia