Randolph C. Blymire



Randolph "Randy" C. Blymire, 50, died Thursday, February 24, 2005, at 6:11 p.m. at Memorial Hospital.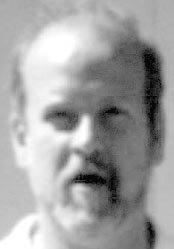 Funeral service will be Saturday at 2 p.m. at WorkingerSemmel F.H. and Crematorium, Inc., 849 E. Market St., York. Viewing will be 1 to 2 p.m. Saturday at the funeral home. Interment will be in Fairview Cemetery, Wrightsville. Officiating at the service will be the Rev. Robert Renjilian. Mr. Blymire was born December 7, 1954, in York. He was the son of the late Thomas I. and Zenith E. (Fries) Blymire. Mr. Blymire was a printer, working at local printing press companies. He was a graduate of William Penn High School Class of 1972. Randy was a lifetime member of York Community Access Television and served as the station's Program Director, Vice President and President. He was a member of PA Nonbelievers and directed many TV programs for that organization. He also directed over 30 TV programs for the Unitarian-Universalist Congregation of York and directed over 20 TV programs for Parents and Friends of Lesbians and Gays. He also designed the window displays at Martin Memorial Library for Gay Pride month for the last four years. He was a social member of the Columbia American Legion and the Amvets. He is survived by three sisters, Sandra K. Meisinger of Columbia, Linda D. Dillman of Birmingham, Ala. and Brenda J. Bonsell of Dover; a brother, Michael S. Blymire of Dover; 10 nieces and nephews; 12 great nieces and nephews.

Published in the York Daily Record & York Dispatch on 3/1/2005.